Alzheimer's & dementia care
Alzheimer's and dementia are conditions that have the potential to cause a lot of distress to the individual affected and their loved ones. The team at Bright Future Care Ltd aim to ameliorate that distress as much as possible. We offer specialist support for people with Alzheimer's and dementia across London.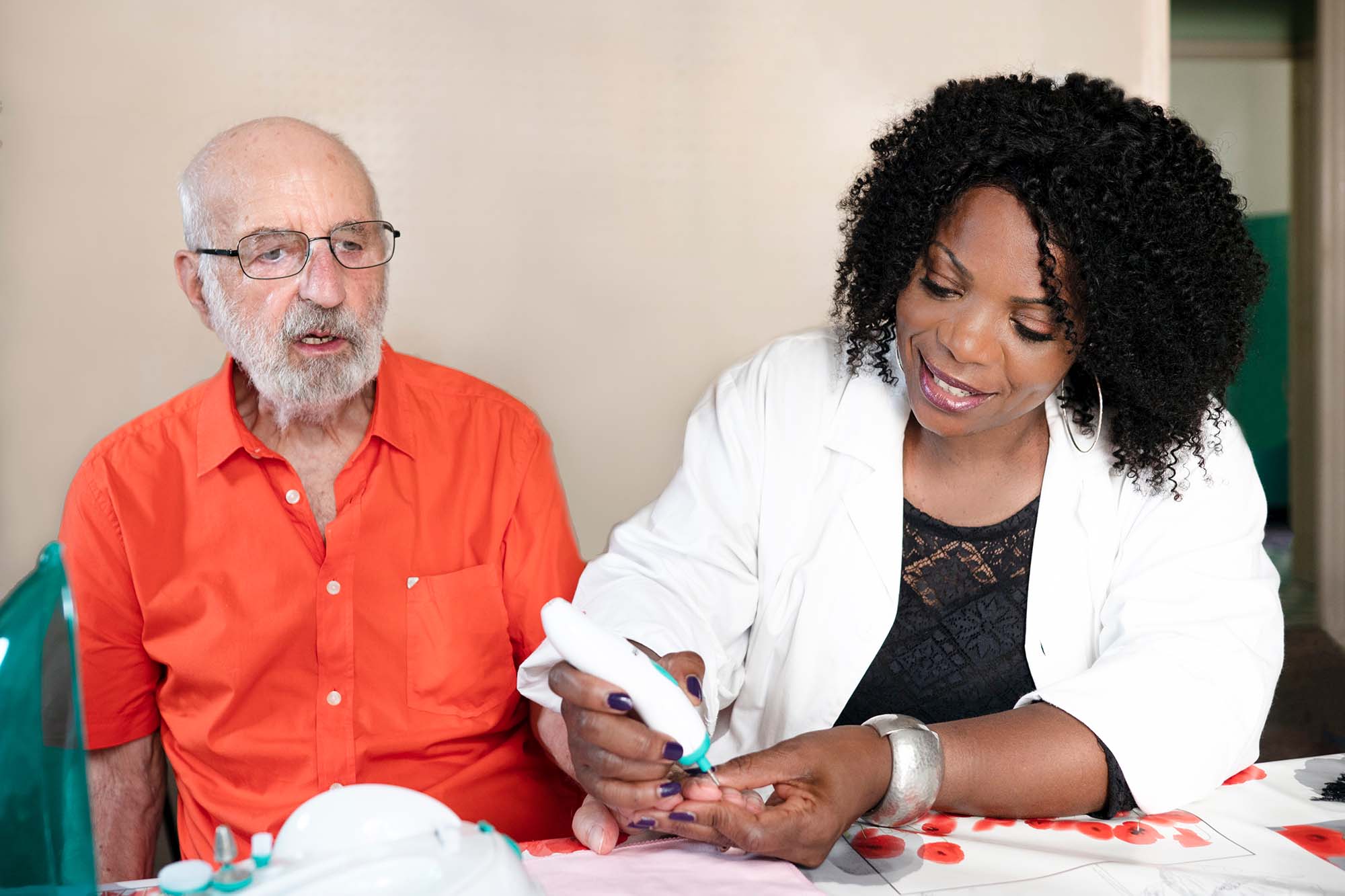 Dementia care
Dementia is the name we use to describe a family of conditions that impair brain function. While not exclusively found in older people it is a condition that becomes increasingly common as we age. It is imperative that anyone living with dementia receives appropriate care from a trained, professional and compassionate carer or care team. This will make their life as comfortable and fulfilling as possible, while simultaneously giving their family the peace of mind that comes from knowing their loved one is properly cared for.
What does our dementia care provide?
A dementia diagnosis doesn't mean you have to stop living at home, enjoying your independence or living life in a way that makes you happy! It simply means that you may need more support, and Bright Future Care are here to provide that. Our dementia care includes:
As you can see, our dementia care service is there to help you carry on making the most of life - why not call the team today to learn more?
Alzheimer's care
The most common form of dementia in the UK, Alzheimer's affects a third of people over the age of 65. Symptoms can include memory loss and periods of mental confusion, difficulty with speech and movement, changes to the individual's behaviour or emotions, apathy and a loss of confidence. 
However, Alzheimer's doesn't need to be the end of a fulfilling life. With the right care and help from Bright Future Care, you can go on enjoying your life for years to come. Please get in touch to discuss your condition and requirements, and we'll create a care plan for you.
Would you like to know more about our care?
If you or a loved one is living with any form, of dementia, we are able to provide the care service they need to get the most out of life. Please call us today to find out more.
We are all living through an unprecedented situation, with a global health crisis in the form of COVID-19. Bright Future Care Ltd in London is following all official guidance and will update you here whenever required.
What is COVID-19?
COVID-19 is a coronavirus, a type of virus. As a group, coronaviruses are common across the world. COVID-19 is a new strain of coronavirus first identified in Wuhan City, China in January 2020. The incubation period of COVID-19 is between 2 and 14 days. As such, if a person remains well 14 days after contact with someone with confirmed coronavirus, they have not become a case.
If you are concerned about symptoms, contact NHS 111, but do not visit your GP or any other healthcare environment. If you feel unwell, stay home and do not attend work.
Preventing infection
Regular cleaning of frequently touched hard surfaces and hands will help to reduce the risk of infection. Because there is currently no vaccine to prevent COVID-19, the best way to prevent infection is to avoid being exposed to the virus through:
How COVID-19 is spread
From what we know about other coronaviruses, people can catch COVID-19 from others who have the virus. The virus can spread from person to person through small droplets from the nose or mouth, which are spread when a person with COVID-19 coughs or exhales. These droplets land on objects and surfaces around the person. Other people then catch COVID-19 by touching these objects or surfaces, then touching their eyes, nose or mouth.
People can also catch COVID-19 if they breathe in droplets from a person with COVID-19 who coughs out or exhales droplets. That is why it is important to keep a social distance of at least 2 metres (6 feet) from other people.
The best way to avoid minimise the spread of COVID-19 is to stay at home and, if you have to go out, follow social distancing guidelines of staying 2 meters apart at all times.
Signs and symptoms of COVID-19
These symptoms are usually mild and begin gradually.
To find out more information on our specialist dementia care services and how we're managing the risk of COVID-19 in our care work, please contact the team.