Specialist care services
Many of the people we work with here at Bright Future Care Ltd have more complex needs and require specialist care services. We offer a reliable and expert specialist care service across London - call us today to learn more about what we can offer.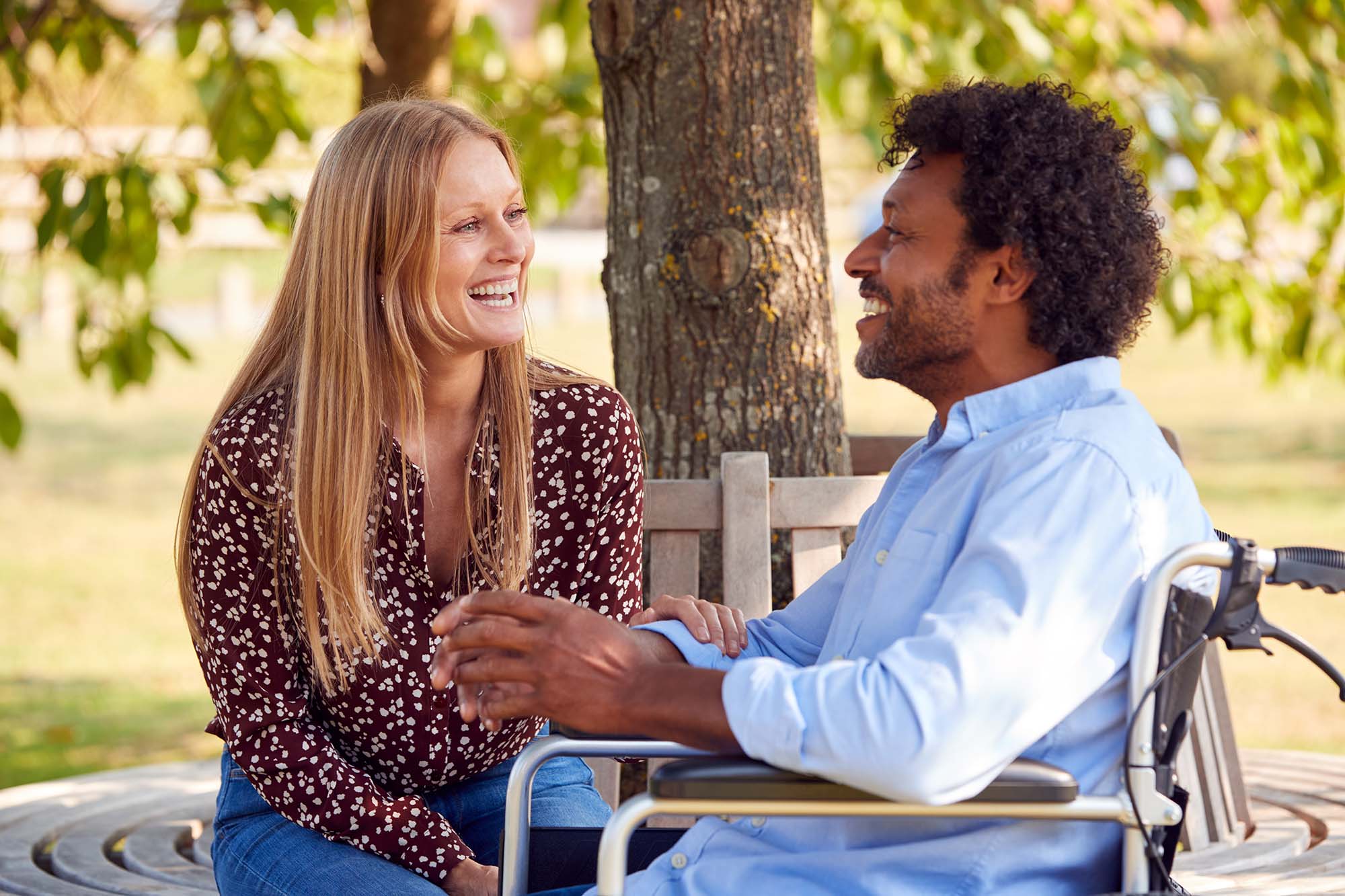 Care for people with disabilities
From learning difficulties to physical disabilities, our team are trained and qualified to care for individuals with a wide array of specialist care needs. Central to our care at all times is the need to ensure every one of our clients receives compassionate personal care that is tailored to their precise needs. To discuss your requirements, please get in touch.
Reablement care services
Have you recently undergone surgery or suffered an injury in a fall or similar accident? If so, it's understandable that it might take you a little while to really get back on your feet, and that you might need a bit more help as you do so. That's where we come in.
Bright Future Care offer a reablement care service, providing you with a helping hand when you return home from hospital, picking up the slack while you recuperate. We'll offer you the support you need in a way that works for you, while ensuring you retain your independence as much as possible.
End of life care
If the time has come where care becomes more about keeping our client comfortable during their final days, then we will do everything we can to offer the right end of life care for the individual. We will be there when needed to provide the support and care that will make a difficult time as comfortable as possible.
Care plans as unique as you are
No two clients are alike, and as such, neither are any two care plans. We will build a care plan around you, taking into account your needs and desires. 
For more information about our specialist care services, please contact the team today. We look forward to hearing from you.